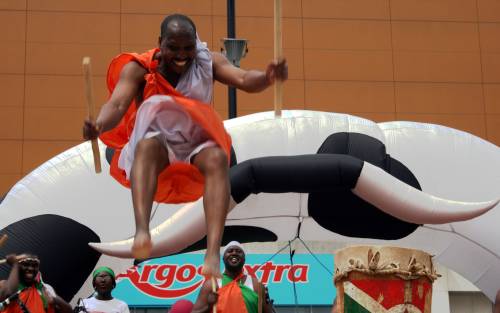 Last June the car park at Blackpool shopping centre was taken over by a very well run and enjoyable festival, Festival of the Bull. From a page on last year's festival:
The Festival of the Bulls is a communal celebration of Blackpool; it's past and present.
The bulls ran through Blackpool for over 300 years. They were the heart of the city which, at its peak, saw over 90,000 cattle a year running through its streets.
I don't know if it's happening again this year but I hope it is. We even got lovely weather for it last year!